Clocks are living objects bringing structure to our lives and stability to our homes.

A close look at historical clocks gives us insight into lives and lessons from the past.
They reveal information about fashions, values, and resources from specific time periods, places, and communities. Clocks tell us, without using words, what life was like for the people who made them and cared for them.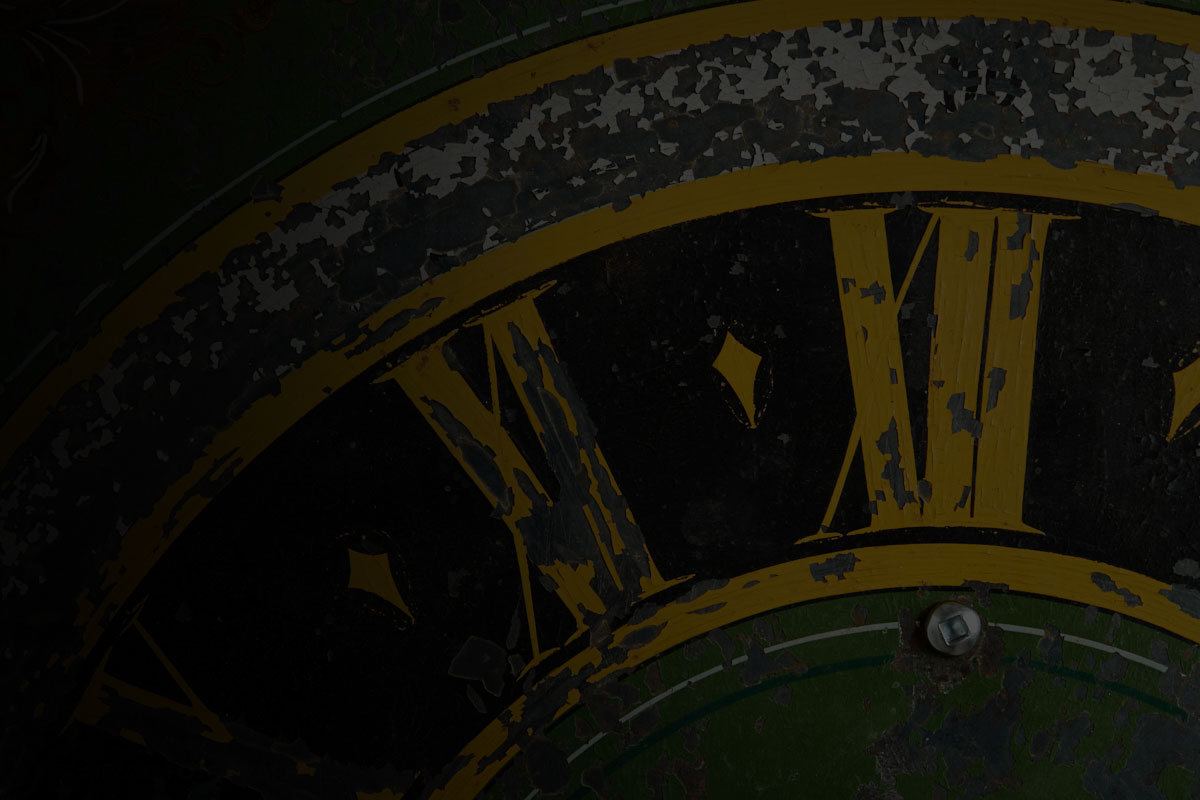 The oldest surviving Mennonite clocks evoke Biblical lessons as reminders of moral lessons to the clock owners. These hand-painted clocks mirror the themes and techniques of 18th-century church and domestic art from central Europe.

Early Mennonite clocks had round faces with a delicate scroll-work 'bonnet' on top. Later clockmakers adopted the 'shield' dial; that is, square with an arched top, which was easier to cut out of sheet metal. In keeping with clock designs from the lowlands and Northern Europe, they were designed to attach to a wall without need of wooden casework.

Although uniform in shape, the clock faces feature countless styles of decoration. In the late 19th century, pre-printed images called 'decals' became fashionable in home decor across Europe. It took less time to apply factory-made decals to clocks than it did to paint them by hand, allowing the Kroeger clockmakers to decorate more clocks faster.

Mennonite clocks follow Dutch inventor Christiaan Huygens's 1656 pendulum clock design.
They are powered by the pull of gravity on a suspended weight. A piece inside the clock called the escapement slows the weight down while it falls. The movement of the pendulum causes the escapement to 'see-saw' back and forth, allowing the gears to 'escape,' or move slowly and evenly, one gear tooth at a time. The 'tick-tock' of a clock comes from the movement of the escapement.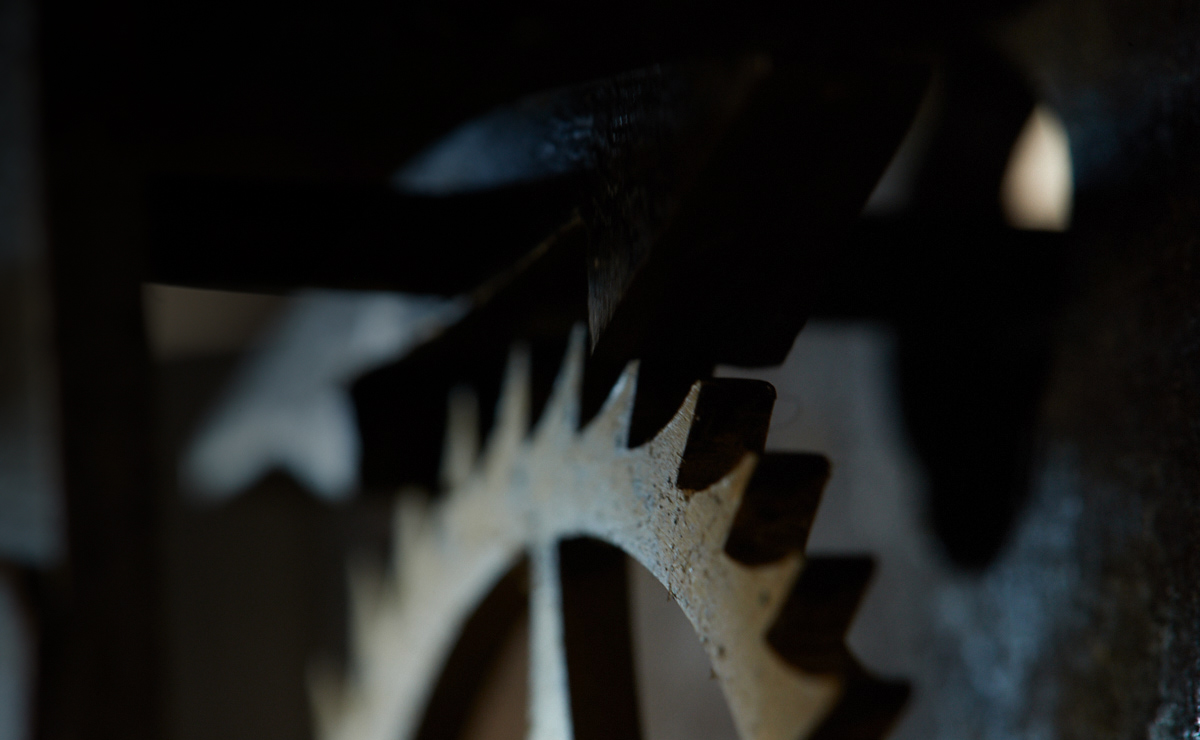 Older clocks used a rope to attach the weights and drive the internal mechanisms. Later clocks used a chain. Chains do not shed fabric inside the clock gears like the rope version.
A restoration effort in the 1990s reveals that this clock was made by the Kroeger family in the village of Reimerswalde, located in what is now Poland. It was likely transported along with other belongings during the early 19th century, when many Mennonite families migrated to southwestern regions of the Russian Empire (present-day Ukraine).
Families often refurbished and repaired their old clocks instead of buying new ones. This clock received a new dial made by the Mandtler clockmakers in 1871.